Keithlee's story . . . week five ~ " to LOVE & be LOVED "
Thank you for joining us for the final week of Keithlee's story . . . 
We have been so touched by the many readers who have journeyed with us this past month to honor Keithlee, her friends, family and her beautiful mother. At the end of this story, we have the privilege of offering an exclusive children's book written & illustrated by Camden Dunning, Keithlee's "God-sister." Both families have graciously allowed us at Lavish Three to offer this wonderful little book, donating all proceeds to this season's nonprofit, The Renewing Life Center ~ an organization that offers compassionate care to individuals, couples, and families in a peaceful and confidential way. Learn how you can help at the conclusion of Keithlee's story . . .
"My command is this: Love each other as I have loved you.
Greater love has no one than this: to lay down one's life for one's friends."
Tears well up in my eyes as I think about the amount of people that have reached out to us in enormous ways.  I am thankful to be a part of a family that loves and is so deeply loved by friends. The Lord blessed my siblings and me with incredible parents who have created deep rooted, meaningful friendships with so many people that have given us an outpouring of comfort, love and support.  I have spoken of many of these family friends and yet there are so many more. I see and feel a piece of my mama in every one of them, and I am ever so grateful.
I spoke a little earlier about our precious friends and God Parents, Jenny and Ricky Dunning and their family, but I cannot even begin to express the love and blessings that have come from this family and the beautiful, ever so special friendship of our parents. This friendship has created a bond between each of our families that has only grown stronger amidst our greatest fear and tragedy. We have grown together in great faith and hope. This would not have been possible without the amazing, so unusual, truly blessed friendship of my mama and Jenny.  
(the Dunning family at their daughter Caitlyn's wedding)
(my dad & all the Magness & Dunning grandkids)
(some of the Dunning kids, me & my sister Colbie at the lake)
(me & Camden Dunning going to camp)
Jenny and my mom have been best friends since childhood. They are far more than friends, they are like soul sisters, they are so incredibly bonded that its like my mom moves through Jenny sometimes and gives her the words and the hugs that she knows we need.  At my mom's service, Jenny spoke a few words, ok not a few, a lot of words about just how incredible her friendship with my mama is. She spoke of all of the crazy antics that she and my mama got into together, but she also spoke of how their friendship, no matter how outlandish their ideas, was balanced with a strength of faith in both of them, a lot of joy, discernment in most circumstances, encouragement, and a whole lot of grace.
(mama on the right with high school friends, Jenny & Becky)
(my mama on her wedding day with Jenny)
Because Jenny's words were so precious, so true, I cannot describe them with the honor they need. Here are some of her words, I hold dear to my heart:
"I would venture to say that each person in this room today has a story or two about how Debbie inspired you to make your life better, or simply gifted you with the ability to recognize joy and roll around in it. That is why you are here; because Debbie shared with you something wonderful...a piece of herself that was gifted to her by her Heavenly Father. There is no doubt about Debbie's faith; it comes into the room before she does and it stays long after she leaves. Clearly Debbie is not gone from us; she is right here and is still gifting us with pings of wisdom, reminders of joy, and hearty helpings of hope and faith. Each of you is filled with the remarkable love of Debbie. You are her friends. But imagine for just a moment what it must be like to be her child. Please understand that all of the abiding love, the wonder, the intelligence, the beauty, and the joy that Debbie shares with each of you, she saves the lion's share for her children and husband. With God's grace, these people receive her best, constantly, unceasingly ( sometimes to an annoying degree, as teenagers are easily annoyed:). Ross told me the other day that Debbie really drives everything in their lives that is good. I reminded Ross that Debbie's faith in God and her dedicated and abiding love for Ross is what drives her. From the outside, Debbie and Ross just look beautiful. But we all know that the love between these two is immeasureable because it is blessed by God. Their beauty is spiritual and their love for their children is tangible.
Can you imagine the wonder and blessings of being Debbie's child? Micah, Keithlee, Hunter, Colbie, Blakeley, you are the jewels in your mom's crown and each of you is a clear reflection of how deeply she loves you. And Tiffany, Russ, Pope, you all know that she was never the typical mother-in-law; her authentic love and embracing of you is deep and abiding. Her joy in her grandchildren cannot be measured...Jackson, Leighton, Mason, Pope and Everley, you have the best MiMi in this galaxy. The greatest gift a parent can give her child is for each of her children to fully know they are loved. Your mom continues to send this message to you loud and clear and each of you knows this in the very fiber of your being. Her hugs, her lunchbox notes, her reminders to take your medicines, forgive each other, and the sweet verses that get you through tough times. She is very present with us throughout these tough days; we all know we feel her and hear her. I am blessed to hug you and love you for her as she has always done for my children. I have watched you collectively and individually as you care sweetly for each other and honor your differences, just as she did every day of your lives. She gets each of you, and she loves you not in spite of who you are, but because who you are is wonderfully made in God's image, just as he designed you in her womb. He knew you before you came, the color of your eyes, the tilt of your smile, and the number of your days. And he blessed you with the most awesomest mom on the planet. He picked her out for you. We are so grateful.
I stand here today because Debbie and Ross blessed us and our family with the constant friendship and commitment that can only be defined as true family. The four of us have been best friends forever. These past few days, I have been deeply blessed by meeting so many of Debbie's friends who I did not know. All of you know who you are and how you bless Debbie. Joy fills my heart as I meet you and learn about you and your friendships with Debbie. Her outreach is immense. It may seem strange that we did not know each other before, but the Lord sustains Debbie and me regardless of how often we see each other or how far away we are from each other. All things are possible for those who love the Lord. And in true form, Debbie has now made us sisters."
(my mama & her dear friend, Jenny)
Jenny couldn't have described our mama better.

 

She's right, our mama loved us for who we are. She loved everyone that way.

 

That's how she reached so many people. She showed true love and grace for all, but with such a strong Presence that when she walked away, you wanted to be a better person. 
The Dunning family has truly been a blessing to our family.  They have been there every step of the way, ready and willing to jump in and help provide our family with anything we need. I remember arriving in Oklahoma City after my mom's accident, with very little of anything. Right away, Camden and Hannah Dunning, were off to Target, without me even asking, and they had clothes, diapers, food, sippy cups, toys, you name it, they got it. They took my children and provided hours of entertainment and fun, so that we could be with our family. Camden made the most beautiful thank you cards for our family to use for all the blessings we received from so many.   I could go on and on, but there is something extra special that this family has done and it came with one more tradition that my mama and Jenny began 37 years ago.    
(The Dunning & Magness families at the Baby Jesus Birthday party)
They would get all of our families together each year, usually at the Dunning's house, and we would have a "Happy Birthday Baby Jesus Party."  The moms all help the children create costumes with scarves, blankets, and bathrobes. They set up something for a manger and usually a doll is Jesus. The children act out a small play of the birth of Jesus, while someone, usually my brother, Micah, reads the story out of the book of Luke. There have been many creative plays over the years, especially as we became teenagers. We have always stuck with the story, but we have rapped about baby Jesus, we have performed an Elvis version, and even turned it into a punk rock show. It was really based on whatever stage of life we were in at the time, but two things always held true, the story of Jesus's birth was always honored, and our parents allowed us to be ourselves and just have fun.  We always have dinner, eat cake and sing Happy Birthday to Jesus. It sounds so silly, but this tradition carries a lot of fun, hilarious, and special memories. 
(Baby Jesus Birthday Party & grandkids in Christmas pajamas)
This tradition has brought so much blessing to both of our families, and this year was absolutely no different. This year, the Baby Jesus Birthday Party had extra special meaning. It brought more love and hope than we could have ever imagined. There has always been a special bond between our families, but after our mom's accident, the Lord pulled our families together, and has continued to bring greatness and healing in so many unexplainable ways for all of us.  We have two very large, crazy families. The shenanigans never stop when we are all together. It's complete craziness, but it's our craziness and it is beautiful! After the play, Jenny had all of us sit together. She had gotten gifts for all of the grandchildren, and she had some special ones for each of us as well. She gave each of us a pendant with my mom's initials on one side and our own initials on the other side. These pendants could not be more special. I wear mine every day on a chain right next to my cross.  It helps me to know that my mama is close, she is always with me, and she is happy because she is with Jesus.
As we all sat together, and gushed and cried over our sweet gift, Jenny then proceeded to pass out one more gift to us all. She gave each of us a children's book called "Every Time You Blink." It wasn't just any book, it was a book that Camden, Jenny's daughter, had written and illustrated for our family. I can't even begin to describe how beautiful, amazing, and significant this book is. Camden did not want to show it to us. She wasn't sure if it was perfect, but I can tell you that it is the most perfect and precious book I have ever read. We were all in tears, asking Camden how she even thought to come up with something so amazing.  My words cannot do her story justice, so I have asked her to tell her story of how she came about creating this beautiful book. 
("EVERY TIME YOU BLINK" cover & dedication with mama's favorite scripture)
"Never in my life have I felt this kind of loss. So sudden, such deep pain, aching to comfort my friends whose pain I truly couldn't imagine. Like everyone, I wanted to do anything at all I could to help in any way possible. My siblings and I were "on call" all day from our parents, who had basically taken up residence at The Magness home. We jumped at any opportunity we had to bring food, diapers, etc. And yet, every night I lay in bed racking my brain thinking of something more I could do. 
And then one of those nights, it came. It was like no other feeling I've ever had before. I felt immediately consumed with words and physically pulled out of bed to find the nearest pen and paper. As I wrote the letters (starting with the title) that became words and than sentences, I was reading for the first time what seemed like a message. Not for me, but for the five little ones who had lost their incredibly beloved, "Mimi." 
It was the middle of the night when the jolt came to scribble down the words and just minutes later when the illustrations came. They came easier and faster than anything I had ever done before. There was no re-thinking any bit of it. Every word and picture in the book today is exactly as it came out the first time. No editing needed, which for me, was a first.
I called my mom the next morning and told her what had happened. She wasn't surprised one bit. She and I both knew. It was Debbie. To this day I have a hard time seeing my name on the book as the author and illustrator. I truly feel like I can't take credit for this. I'm so honored she gave me the words to translate to paper and the images to trace in order to create what has been a selfishly healing experience for me and can hopefully give peace and understanding that she's always with us to everyone who reads its pages."
~ Camden Dunning 
Camden's book is truly a blessing from the Lord. This book will give hope to anyone who reads it.  The words are so simple, but so perfect. Any child who hears these words will find comfort in them.  The illustrations are beautiful and have so much meaning behind them.  The inside cover of the book has a picture of my mama, and her favorite Bible verse. The children in the illustrations are made to resemble each of the grandchildren in our family. We have five grandchildren at this time, but Camden illustrated seven in the story. She had had another dream where she saw my mom laughing and smiling and she was holding many babies. She saw these babies very clearly, and she felt that the Lord was telling her that some of these babies were babies we had lost. My mother had a miscarriage and so did I. The other babies were babies to come, future grandchildren, that our mama would hand deliver. The two extra children in the book represent the grandchildren to come. Also, on every page there is a cardinal or a butterfly to symbolize the presence of our mama or Mimi wherever we go.
"You''ll always be mine, even though I'm away. 
But we'll see each other again one happy, happy day!"
This book is something that I keep displayed in my house. It is something that I can read to my children and help them understand and feel the comfort of their Mimi in their everyday lives. She will never leave them. She is always with them, every time they blink; so precious, so sweet and so profound. 
My mom left a legacy of love, a legacy of joy, a legacy of hope, and because she lived her life with great love for others, she has blessed us with the hope that she lives on in so many ways. She lives on in other people, in friends that will never let go. She lives on in traditions that she created and will be carried out for generations. She lives in the Presence of the Lord that we feel each and every day.  Jenny ended her story at my mom's service with these words, and now I want to leave them with you. I can't think of any better way to honor my mama than sharing these most honest words of her dearest friend Jenny, and through them, glorifying the Lord by spreading His hope.
"Debbie raised me. She is the voice inside my head. She is Ethel and I am Lucy. But everyone knows that Lucy is only funny because Ethel sets her up. She lets me be my unruly, rebellious, loud, silly self and she loves me more because of it all. She forgives me when I am stupid, which is often, and laughs harder because I am laughing. She is twinkly, she is lovely, she is the prettiest girl I've ever known, she is smart, and full of God's peace and joy. And she went from consciousness to Glory to be with her Lord and Savior in an eyelash of time just the other day. But she is still here. She told me so. I can feel her. And as much as I told her all the time, "You are not the boss of me," she and I both know that she actually is, and has been since I invaded her backyard 53 years ago. So when she tells me she is still here, I believe her. I suggest you do the same. Do I miss my bestest friend? Always. Do I worry about my bestest friend? Never. If you want a glorious life filled with promise and clarity and joy and peace. Talk to Jesus and tell him Debbie sent you."
"The Lord bless you and keep you; the Lord make His face shine upon you
and be gracious to you; the Lord turn His face toward you and give you peace."
~Numbers 6:24-26
We are honored at "Lavish" to have published & dedicated Keithlee's stories
for the month of April in loving memory of
a beautiful wife, dearest friend & loving "mama."
Her deep faith, treasured traditions &
her legacy of love will be remembered, always.
September 9, 1954 ~ July 10, 2015 
To purchase a copy of Camden Dunning's charming little children's book,
"EVERY TIME YOU BLINK" ~ please click here . . .
All proceeds, (excluding shipping) will be joyfully donated to this season's nonprofit organization,
The Renewing Life Center. We are truly blessed & grateful to Keithlee, her entire "big" family &
the Dunnings for sharing these beautiful stories.
If you or someone you know would be blessed by Camden's precious book, we hope you will
consider purchasing one or two while supplies last.
Proceeds will help The Renewing Life Center continue to provide counseling,
care & healing to others.
~ with gratitude & "lavish" love,
Laurel, Tammy, Lisa
Lavish Three . . . a destination designed to lavish Your Heart, Your Soul & Your Home.
Find the perfect selection of treasures here!
 We joyfully donate a portion of our proceeds each season to a nonprofit ~ visit our Lavish "Your Heart" page to read more about this season's organization,
Join our community to receive product updates, the latest in lifestyles, news and stories like this one by clicking here . . .
3 Responses
Leave a comment
Comments will be approved before showing up.
---
Also in Stories to inspire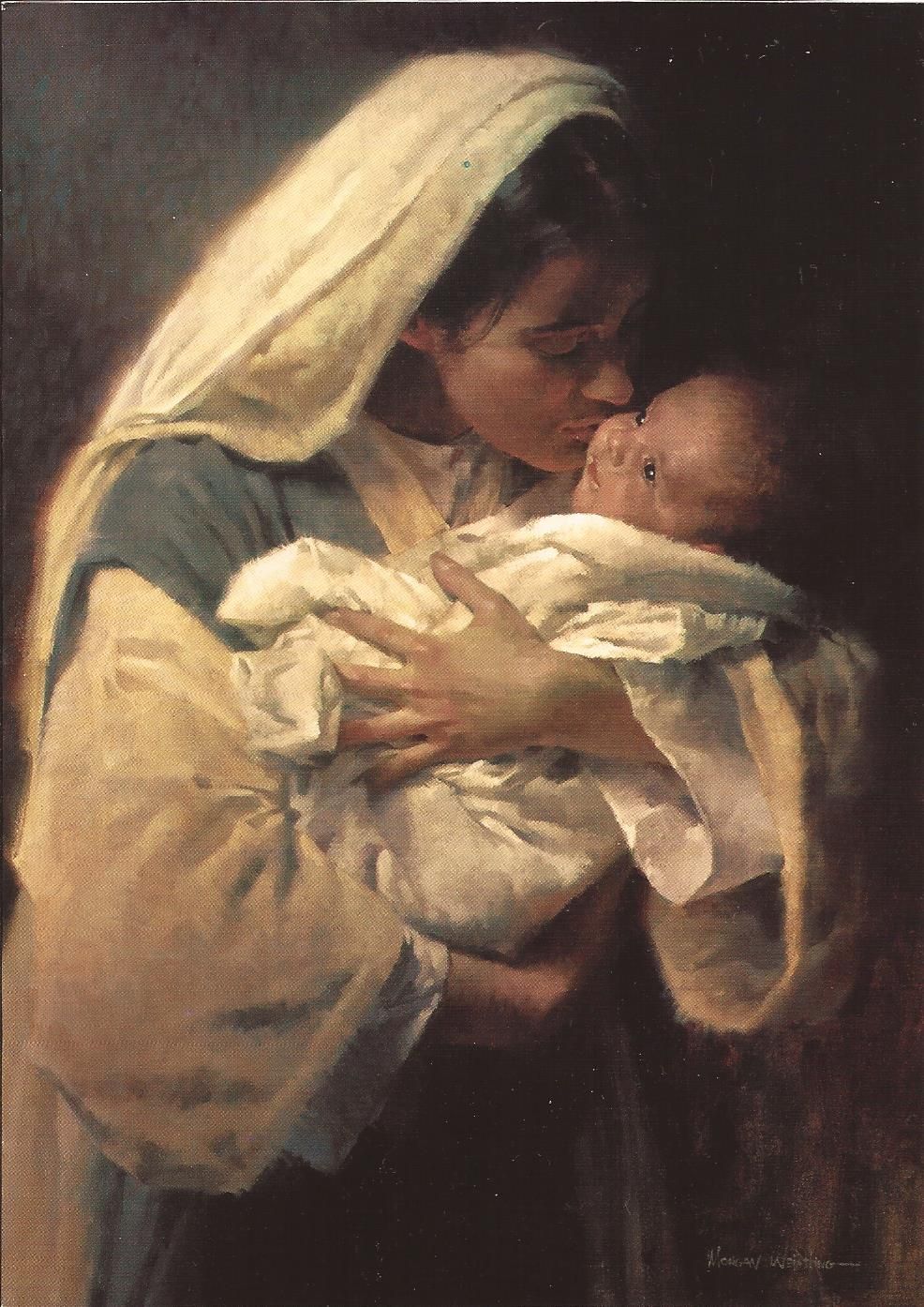 Wide awake is Mary. My, how young she looks! Her head rests on the soft leather of Joseph's saddle. The pain has been eclipsed by wonder. She looks into the face of the baby. Her son. Her Lord. His Majesty....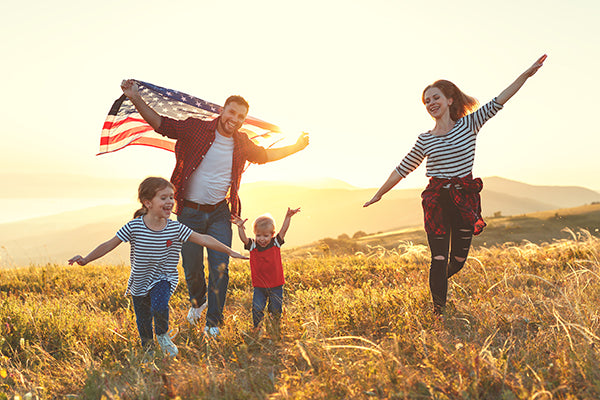 "The Lord has anointed me ...to proclaim freedom for the captives and release from darkness for the prisoners" ~ Isaiah 61:1 Recently, a story was told of new believers in a remote desert area who asked for help. "There's a village close by, where 200 children are held and trained to sacrifice themselves in a holy war"
"My name is Dorcas. This is the name I adopted after I met Jesus. My life has been that of toil and endless search for that which would give me peace ....until now."