My favorite Christmas tradition . . .
I love beautifully decorated Christmas trees with matching ornaments, but I love our tree more. One of my favorite Christmas traditions is gathering the family, unpacking the ornaments and hanging them on the tree. It's so special to us because our tree is special.  We chose not to decorate it with carefully matching and beautiful ornaments, but with ornaments that tell the story of our lives together.
This is the ornament that started it all . . .  
We got it the year my husband and I  started dating and every year we get a personalized family ornament, adding names as our family grows. This year we get to add a puppy to our ornament!
This is our family ornament from  2011
Not only do we get a family ornament every year, but we also collect an ornament when we go somewhere new or fun.  Every trip we take, we search for an ornament to remind us of our trip. Some years we end up with a lot of new ornaments! Like the 3 years in a row we took road trips across the Unites States.These are some of the ornaments we got along the way: Mall of America in Minnesota, Soo Locks in Michigan, the Parthenon in Tennessee and the Apostle Islands in Wisconsin. 
 In addition to all the ornaments  we collect wherever we go, we also give our kids ornaments every year that represent them or something special that happened to them that year. We got one that looks like a drivers license for my oldest daughter, Callie last year when she started driving. She also marched in the Macy's day parade the same year so she got 2! My middle daughter, Brooke loves to drive go carts and wants to be a race car driver so her dad made her an ornament from a toy car.  My son, Colton got a football player ornament the year he decided to play football. I love hanging these ornaments because it reminds me of every stage of my kids lives. My kids love hanging them too. Every year they gather all the ornaments that are theirs and claim a section of the tree for their own. 
Along with all the ornaments we've collected as a family, I also have many treasured ornaments my grandmother hand made us every year. I love the one she made out of ashtrays from a fast food restaurant and glitter. She put a picture of her and my grandfather on one side and our family on the other. Another one of my favorites is a mailbox she made for me that still has the handwritten note tucked inside. I'm so thankful  that I have these ornaments to remind me of her every year. 
Now that my kids are getting older, we've  accumulated so many ornaments that  our tree is getting very full. But I know some day my kids will leave and take their treasured ornaments with them to carry on our tradition. I love that  every year as we decorate our tree we get to relive the fun memories of all the years together as a family. 
We'd love to hear from you! Please comment and share with us some of your favorite Christmas traditions . . . who knows, your ideas may inspire other families to start a new tradition or even revive an old one!
Tammy
Leave a comment
Comments will be approved before showing up.
---
Also in Lifestyle tips, traditions & more
Summer is right around the corner 
and thoughts of picnics, outdoor dining, 
gatherings with friends and family 
come to mind...
For most of us... dinner with friends usually means heading out to a restaurant. Although my husband Tim & I love to discover new eateries or frequent our favorites, we try to host meals in our home...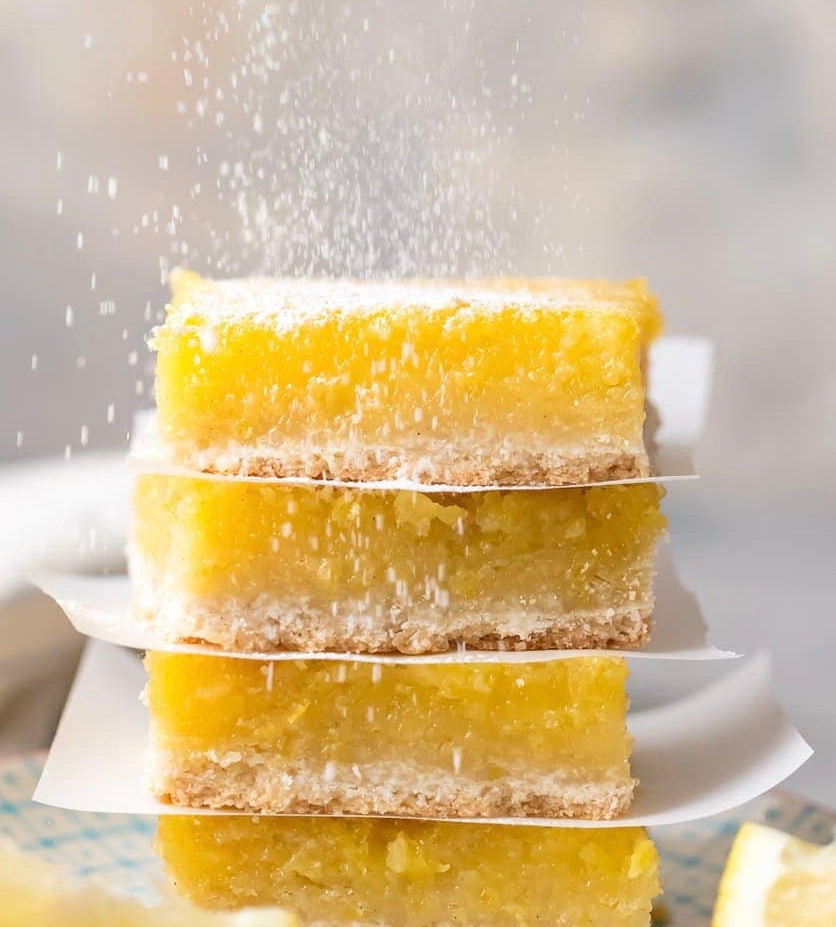 When a friend delivers lemons, make lemon bars! This is one of my favorite lemon bar recipes! Made with a full cup of lemon juice & several tablespoons of zest, it is tart, sweet & absolutely delicious! ...