Go ahead . . . eat dessert first!
My husband Tim often says, "I'm an adult now, I can eat my dessert first!" 
Yes, you can!  
Thanksgiving dinner is usually about the turkey . . . my husband's 24 hour brine soaked turkey with whipped herb butter is just heavenly, but when it comes to the desserts, well, that's my department.  I love to bake!  The smell of Fall desserts with its warm nutmeg, spicy cloves, pumpkin or cinnamon, baked fragrant apples,  . . . mmmmm, it all evokes warmth and comfort for me.  
A Fall favorite is Martha Stewart's "spiced cupcakes" ~ the smell alone will fill your home with the delightful richness of the season, and they are surprisingly simple to make.  I top them off with a cream cheese and coarsely chopped walnuts frosting, or enjoy a refreshing zest with a citrus glaze.  Either way, they are yummy, and cupcakes are easy to serve and always, just-the-right-size dessert!
"Spiced Cupcake" Recipe
Pre-heat oven to 350
Lightly butter 24 muffin cups or use muffin/cupcake papers placed in muffin tins
1 cup (2 sticks) unsalted butter - room temperature
1 1/2 cups all-purpose flour
1 1/2 teaspoon coarse salt
1/2 teaspoon ground cinnamon
1/2 teaspoon ground nutmeg
1/4 teaspoon ground cardamom
1 cup packed light-brown sugar
2 large eggs
1/2 cup whole milk
- directions -
In a bowl, whisk together flour, salt, cinnamon, nutmeg & cardamom
In a large bowl, using an electric mixer, beat butter & brown sugar on medium-high until light & fluffy, about 3 minutes.
Beat in eggs, one at a time, scraping down sides of bowl as needed.
With mixer on low, add flour mixture in three additions, alternating with two additions of milk & beating well with each addition.
Spoonful into paper cups ~ fill just under half the paper height
Bake until golden brown at edges & a toothpick inserted in center of cake comes out clean, about 15 minutes ~ rotate pan at least once
Let cakes cool in pan, at least 5 minutes - transfer to wire rack to cool completely.
- cream cheese w/walnuts frosting -
4 ounces unsalted butter, softened
4 ounces cream cheese, softened
2 cups powered sugar
1 teaspoon vanilla extract
1/2 to 1 cup of coarsely (or finely) chopped walnuts 
* * *
In a large bowl, beat together butter & cream cheese with electric mixer
With mixer on low speed, add powered sugar 1 cup at a time until smooth & creamy
Beat in vanilla extract
When creamy, add walnuts & fold into frosting with a spatula
  . . . so go ahead, eat & ENJOY dessert "first" this season . . . Tammy's son Colton did!
   ENJOY!
lavish love,
Laurel
1 Response
Leave a comment
Comments will be approved before showing up.
---
Also in Lifestyle tips, traditions & more
Summer is right around the corner 
and thoughts of picnics, outdoor dining, 
gatherings with friends and family 
come to mind...
For most of us... dinner with friends usually means heading out to a restaurant. Although my husband Tim & I love to discover new eateries or frequent our favorites, we try to host meals in our home...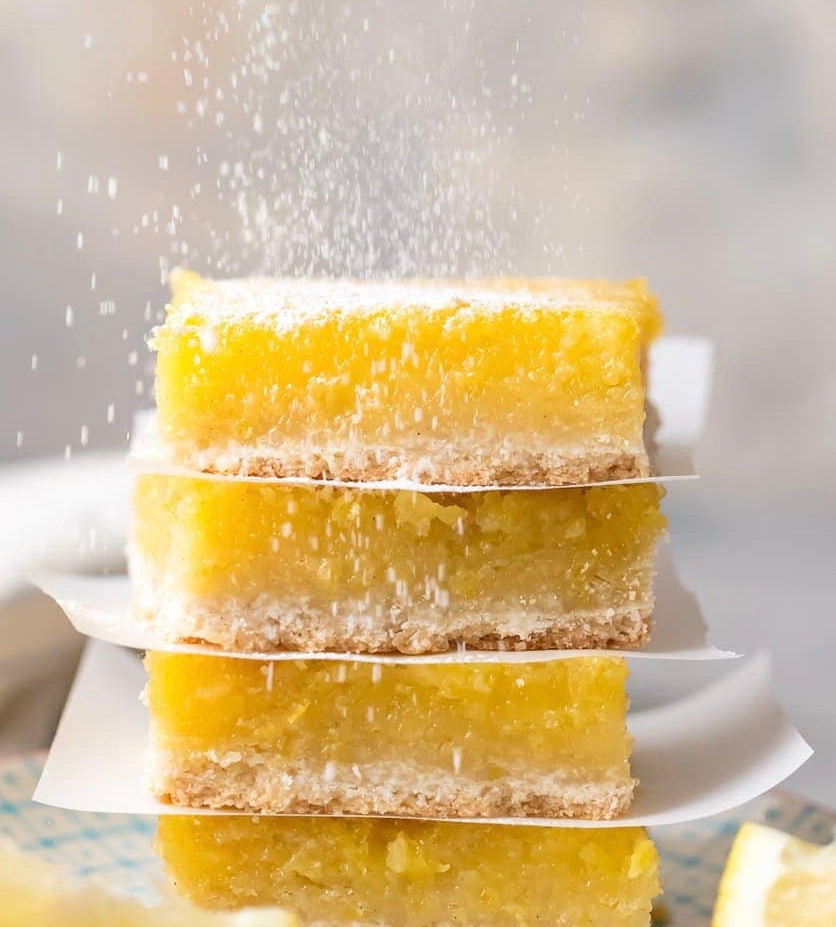 When a friend delivers lemons, make lemon bars! This is one of my favorite lemon bar recipes! Made with a full cup of lemon juice & several tablespoons of zest, it is tart, sweet & absolutely delicious! ...