Servin'up Summer "Whimsy" . . . country-style!
"The food I've liked in my time is American country cookin' ..."
~ Colonel Sanders
_______________ o O o _______________
Present your family and friends with
a picnic-style summer feast 
on our timeless Country Harvest tray!
Generous enough for a bucket of fried chicken, 
a few homemade sides and
fresh crisp watermelon!
Homemade or from the "Colonel,"
crispy fried chicken, corn on the cob
lathered in butter & a wedge of
fresh crisp watermelon,
mmmmm . . .
 "finger-licking goodness!"
Scoop a heap of homemade potato salad,
warm baked beans or
a "double" helping of ice cream garnished with 
fresh berries and just a dab, (or so ...) of
creamy sweet cool whip!
_______________ o O o ______________
~ Summer recipes to LOVE ~
Some of the best fried chicken recipes are made
in the kitchens of 
Southern women ...
we think your family will love Paula Dean's
1 cup hot red pepper sauce (Paula recommends Texas Pete)
1 (1 to 2 1/2 lb) chicken cut into pieces
oil for frying (Paula recommends peanut oil)
In a medium bowl, beat eggs with the water.
Add enough hot sauce so the egg mixture is bright orange.
In another bowl, combine flour & pepper.
Season chicken with "House" seasoning.
Dip the seasoned chicken in the egg, then coat well in the flour mixture.
Heat oil to about 350 degrees F in a deep pot.
*do not fill the pot more than 1/2 full with oil
Fry chicken in the oil until brown & crispy.
*dark meat takes a bit longer, about 13 - 14 minutes
*white meat, about 8 - 10 minutes
There are thousands of variations of Potato Salad recipes,
even the one your mama use to make probably is
a variation of 
another recipe!
This is the one I looked forward to every summer
~ from 
my mama's kitchen to yours!
~ directions ~
2 lbs of Yukon or Red russet potatoes
(I like to leave the peel on for a rustic country-style)
After cooking potatoes, cut into bite size chunks
1/4 to 1/2 cup mayonnaise
4 hard boiled eggs chopped
2 teaspoons of mustard (I like a little spicy Dijon)
1 cup chopped purple onion
1 cup chopped sweet pickles
1 to 2 cups of chopped fried bacon (add less or more!)
a good size pinch of coarse salt
a good dash of black pepper
Toss all together in a large bowl,
cover, chill in fridge for at least an hour & serve
* bacon is optional, but sure makes it tasty!
"Sugar Cookies"
I've made a lot of sugar cookies in my day, (ate them too!), 
but my favorite are from Martha Stewart
~ ingredients ~
2 cups all-purpose flour, plus more for rolling dough
1/2 teaspoon baking powder
1/2 cup (1 stick) unsalted butter - room temperature
1 teaspoon vanilla extract
In large bowl, whisk flour, baking powder & salt
With electric mixer, cream butter & sugar until light & fluffly
Beat in egg & vanilla ~ mix on low gradually adding flour mixture
Cut dough in half, flatten into disks,
wrap separately & freeze for 20 minutes
Remove one dough disk, let stand for 5 to 10 minutes
Roll out 1/8" thick on floured cooking cutting board or parchment
*dust dough periodically with flour as needed
Cut shapes with your favorite cookie cutter
Use a spatula & transfer to a prepared cookie sheet
Bake, rotating halfway through, until edges are golden,
about 10 - 18 minutes depending on cookie size
*delicious & perfectly crunchy alone or dressed with your
favorite sugary icing topped with fresh fruit
Send family & friends home with a few on one of our ...
ENJOY a whimsy & "finger linking good" Summer together!
. Laurel .
A destination designed to Lavish Your Heart,
Discover beautiful home decor, heartfelt gifts,
lavish jewelry, 
lifestyle tips,
inspiring stories & more!
We joyfully donate a portion of all sales
each season to a nonprofit ~
about this season's organization
Shop . Give .
LOVE
lavishly
Leave a comment
Comments will be approved before showing up.
---
Also in Lifestyle tips, traditions & more
Summer is right around the corner 
and thoughts of picnics, outdoor dining, 
gatherings with friends and family 
come to mind...
For most of us... dinner with friends usually means heading out to a restaurant. Although my husband Tim & I love to discover new eateries or frequent our favorites, we try to host meals in our home...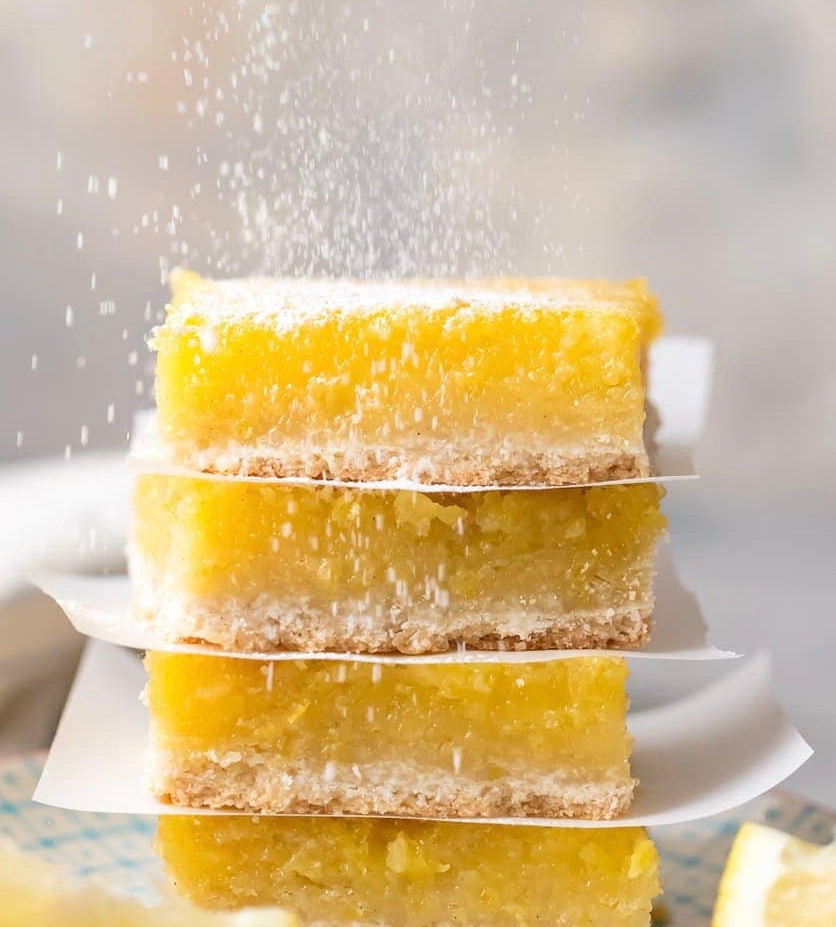 When a friend delivers lemons, make lemon bars! This is one of my favorite lemon bar recipes! Made with a full cup of lemon juice & several tablespoons of zest, it is tart, sweet & absolutely delicious! ...