Host a "Lavish Happy Hour" ~ refreshments, tapas & 'tizers... recipes to love!
"Whimsical tapas & 'tizers floral plate trio"
Gather special friends and host a
"Lavish Happy Hour"
On warm summer evenings
just before the sun sets,
take time to relax and enjoy 
refreshing cocktails and tapas!
Serve a few of our favorite recipes
(posted at the bottom of this page)
on these "
whimsical" cottage-inspired
_____________________________
Serve guests refreshments,
tapas & appe'tizers'
 simple & tasty recipes they'll love!
"Summertime gin & tonic with an herb twist"
2 oz gin (perhaps Bombay Sapphire or Hendrick's)
4 oz - tonic water (for a "subtler" tonic try "Q")
1 lime - slice into 6 wedges
3 sprigs of rosemary or thyme
add 3 slices of peeled cucumber in a glass with
1 sprig of rosemary & juice from 1 lime wedge & 1 oz gin
muddle w/the back of a spoon
strain through a mesh strainer into
add ice, a few slices of "unpeeled" cucumbers
top with remaining gin & tonic
garnish with a sprig of rosemary or thyme 
_______________________
"Mini-Italian garlic bruschetta"
pinch of coarse salt - to taste
dash of freshly ground pepper - to taste
fresh basil - coarsely chopped
red onion - finely chopped - optional
2-3 garlic cloves - peel & leave whole
favorite Italian bread or French baguette - sliced 1/2"
halve tomatoes, remove seeds & chop
 place chopped tomatoes in a bowl, mix . . .
 olive oil, a generous pinch of coarse salt,
dash of pepper, red onion & basil
* refrigerate for at least 20-30 mins before serving
lay out sliced bread onto cookie sheet & brush
each slice with 

olive oil
bake 12-15 mins - keeping a close eye for perfect toasting
while toast is hot, cut garlic cloves in half & rub generously onto
heap a spoonful of tomato mixture onto toast & serve on 
_________________________
"Sweet tomato caprese kabobs"
cherry tomatoes - rinse & dry
ciliegine (cherry sized) mozzarella or goat cheese
pinch of coarse salt - to taste
dash of freshly ground black pepper to taste
whisk olive oil, salt, pepper,
garlic & brown sugar - set aside
wrap cherry tomato in 1 basil leaf - skewer
1 mozzarella ball - skewer
lay on a decorative plate
drizzle olive oil mixture & a bit of balsamic
garnish with a dab of pesto
________________________
"Grilled shrimp avocado lettuce wraps"
jumbo shrimp
2-3 tbsp olive oil
pinch of coarse salt
dash of freshly ground black pepper
2-3 cloves minced garlic
1 tbsp freshly squeezed lime juice
1/4 cup cilantro - chopped - more to taste
carrots & daikon radish - julienne
avocado - thinly sliced or chopped
chives - chopped for garnish
butter bib lettuce or endive leaves
* * *
in plastic bag....
toss shrimp w/1 tbsp olive oil, salt,
pepper & garlic
set aside for 5-10mins then grill shrimp
in a bowl....
whisk 3 tbsp olive oil, salt, pepper, lime juice & cilantro
(season to "taste")
julienne radish & carrots - add to dressing & toss
let grilled shrimp cool ~ add to dressing & toss
spoon into lettuce or endive leaf
garnish with a few slices of avocado &
a sprinkle of chives
*   *   *   *   *   *   *   *   *
Every "Hour is Happy" when celebrated with friends!
bon-appetit!
. Laurel .
A destination designed to Lavish Your Heart,
Your Soul & Your Home
Discover beautiful home decor,
heartfelt gifts, lavish jewelry, lifestyle tips,
inspiring stories & more!
We joyfully donate a portion of all sales
each season to our featured nonprofit
about this season's organization,
Leave a comment
Comments will be approved before showing up.
---
Also in Lifestyle tips, traditions & more
Summer is right around the corner 
and thoughts of picnics, outdoor dining, 
gatherings with friends and family 
come to mind...
For most of us... dinner with friends usually means heading out to a restaurant. Although my husband Tim & I love to discover new eateries or frequent our favorites, we try to host meals in our home...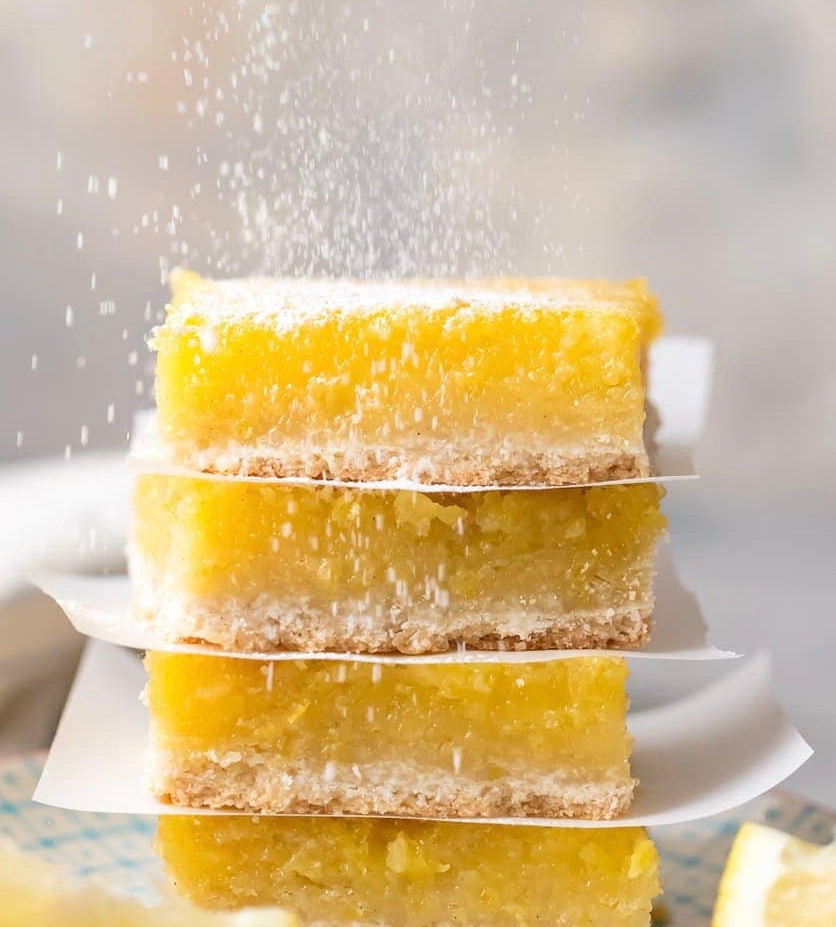 When a friend delivers lemons, make lemon bars! This is one of my favorite lemon bar recipes! Made with a full cup of lemon juice & several tablespoons of zest, it is tart, sweet & absolutely delicious! ...