A 'simple' SUMMER feast . . . platters, dishes & recipes to LOVE!
In the good 'ol Summertime ...
'simple' fish feasts to serve one & all!
Perfect for serving a "shrimp scatter"  
or as they call it in the South,
Present elegant salmon all dressed up
For just a sprinkling of garnishes, crunchy coleslaw
 sauces infused with fresh herbs, lemon & garlic
Elegant natural linen color,
depth of texture & classic hemstitching ~ 
a tasteful solution for fingers & lips at your 
"simple Summer feast!"
______________________________
Caught from the fresh Pacific ocean in Alaska,
my husband Tim is not only a
great fisherman, but a great "chef!"
grilled Alaskan Halibut
In a large plastic bag ...
place 4 halibut filets ~ set aside
2 tblsp Old Bay, 2 tblsp of olive oil, 1 tblsp lemon juice,
a good size pinch of sea salt &
freshly ground black pepper
(all seasonings to 'preference')
* add seasonings to bag with fish & give a few gentle shakes to
mix & coat fish thoroughly
refrigerate for at least 1 hour & take out about 20 minutes
Grill on low for at least 10minutes
Simple fish, Simply delicious!
______________________________
the charming sunflowers & embossed detailing
the simple summer life at grandma's,
sipping a cool glass of 
sun-kissed country ice tea!
Try a few of our favorites this Summer ...
Pour 6 cups of boiling water over
5 tablespoon of loose Mango-infused tea leaves
*cover & steep for 4-7 minutes
Pour tea through a wire mesh strainer
Add agave nectar or simple syrup to taste
Pour tea over lots of ice
Garnish with a wedge of fresh mango
Pour 4 cups of very hot water over 2
generous sprigs of mint leaves
*cover & let set for 3 to 5 minutes
Steep a pot of your favorite black tea & add
1/2 cup of freshly squeezed limes
1/4 to 1/3 cup of agave nectar (or simple sugar syrup)
Pour tea evenly into ice-filled glasses
Garnish with a sprig of fresh mint & lime wedges
 * if you're old school like Hemingway,
substitute agave for crushed sugarcanes
 ~ a "lavish" tip ~
* keep those ice teas flavored just right,
freeze the tea in a few ice trays & use in place
... cool & refreshing without diluting flavor!
ENJOY a refreshing Summer together!
. Laurel .
_______________
a destination designed to Lavish Your Heart,
Discover beautiful home decor, heartfelt gifts,
lavish jewelry, 
lifestyle tips,
inspiring stories & more!
We joyfully donate a portion of all sales each season
to our featured nonprofit
to learn more about this season's organization,
~ please note that June will be the last month of proceeds
donated to the Renewing Life Center
~ thank you to all our clients
who have graciously purchased or donated directly,
your contribution matters greatly and is
deeply appreciated ....
Laurel . Tammy . Lisa
Leave a comment
Comments will be approved before showing up.
---
Also in Lifestyle tips, traditions & more
Summer is right around the corner 
and thoughts of picnics, outdoor dining, 
gatherings with friends and family 
come to mind...
For most of us... dinner with friends usually means heading out to a restaurant. Although my husband Tim & I love to discover new eateries or frequent our favorites, we try to host meals in our home...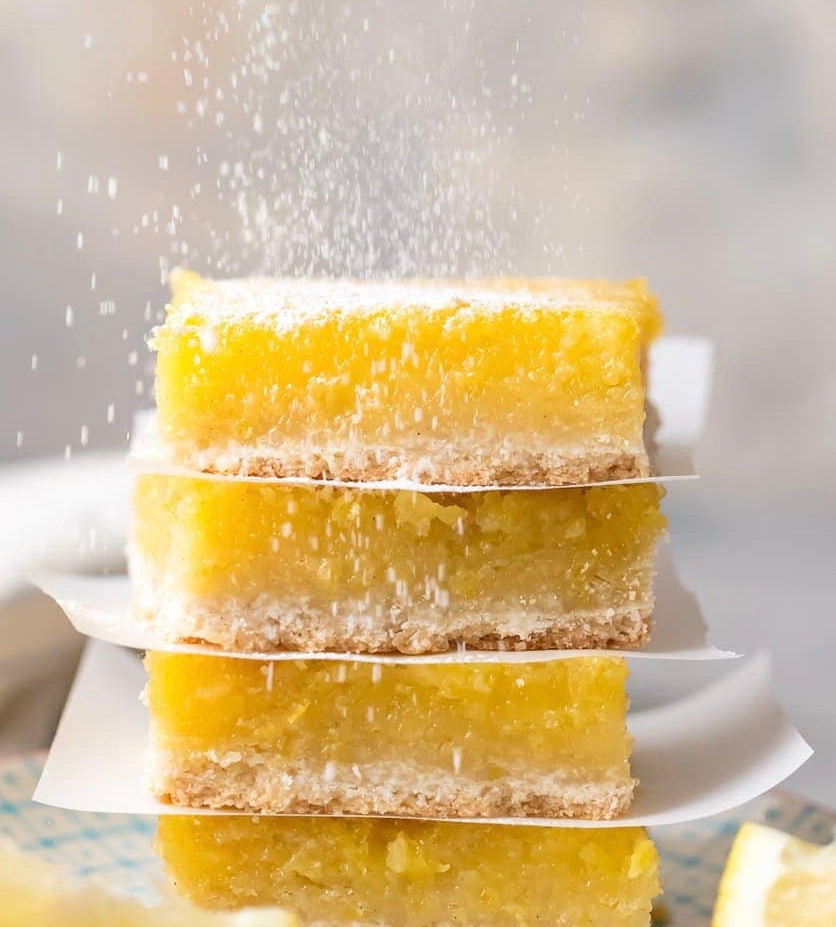 When a friend delivers lemons, make lemon bars! This is one of my favorite lemon bar recipes! Made with a full cup of lemon juice & several tablespoons of zest, it is tart, sweet & absolutely delicious! ...